Consultants of The Pampered Chef company sell housewares and kitchen products. These consultants are not employees of The Pampered Chef. Instead, they are more like independent contractors. There is no salary and no guaranteed income. Consultants are responsible for all expenses.
How Pampered Chef Consultants Make Money
Consultants make commissions on sales. These commissions range from 20-31% of sales. Folks will sell Pampered Chef at events, parties, and online via social media. In addition to commissions, consultants can recruit other consultants. Consultants can also get commissions based on the sales of the people they recruit. Recruiting others is a requirement for reaching higher levels, getting team overrides, and making big profits.
This business model generally falls under the category of multi-level marketing. It's called multi-level marketing because consultants get commissions based on their sales as well as the sales of the 'levels' of recruits beneath them. This encourages consultants to recruit others. If the products that only sold to consultants and closely related to them, that's a red-flag the company might be an illegal pyramid scheme.
The Pampered Chef consultants also get bonuses, annual professional development awards, team overrides, and other non-personal sales compensation.
Requirements
In order to "enjoy the perks of being a consultant" (ie. be paid), consultants must sell $150 of personal volume each month.
Some uplines will encourage consultants to meet these volume requirements by making personal purchases. Uplines explain these purchases are "an investment in the future" or easily re-sold later. This is a form of bonus buying, and one of the major ways that consultants get into debt. Consultants should avoid buying extra inventory and meeting volume requirements with personal or family sales.
In addition to sales requirements, consultants must purchase a starter kit: $109-$259 (depending on kit). Consultants also pay a monthly website subscription fee of $10. The eBiz subscription is optional but highly encouraged.
Commissions
Most people are at the lower levels that have a base commission rate of 20%. A consultant needs to sell $500 in Pampered Chef products to get $100 in commissions. The company's disclosures estimate $30-$130 requires 1-3 hours of work.
However, this does not include any expenses. Just considering a few expenses: $109-$259 starter kit, $10 monthly website fee, food for a Pampered Chef party, samples, or equipment/accessories for Facebook live sales. A consultant would need to sell $100 in Pampered Chef products to pay off just $20 in expenses.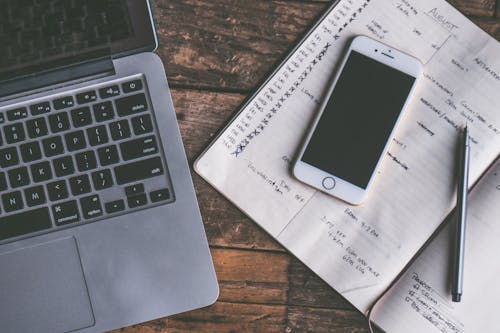 This also doesn't include standard business expenses: taxes, internet service, accountants, shipping, gas, and more. Consultants don't receive employee benefits like healthcare or vacation days. The expenses add up.
Recruitment
Most consultants will let you know that the fastest way to earn more is to recruit others. There are a lot of requirements to meet before it's even possible to earn money from recruits.
The first level, "senior consultant," requires:
Consultant has $150 in personal sales each month
Recruited 1 active consultant
Recruited consultant has $150 in personal sales (to be active)
The next level, "team leader," requires:
Consultant has $750 in personal sales each month
Recruited 2 or more active consultants
Recruited consultants have $150 in personal sales (to be active)
Team of recruited consultants have $750 in sales
These consultants are eligible to be paid based on their team's sales. These "team overrides" are in addition to personal commissions.
Reaching higher levels means more requirements – including much higher group sales requirements. It's important to keep in mind that selling housewares is tricky. How often do you buy a new pot or pan? Even home and personal goods are tricky. It's super convenient to pick up soap on a grocery store trip where they sell favorite brands.
Evaluating the Opportunity
Unfortunately, most multi-level marketing companies are not good options for most people. Almost everyone (99%+) actually lose money by joining companies like The Pampered Chef. Many people will find themselves in debt.
To better set yourself up for success, be sure to ask the tough questions. When evaluating a business opportunity questions are important!
What is the required up front investment and monthly requirements?
What are the expenses consultants can expect? Check to see that they keep track of expenses and include obvious expenses (shipping, party supplies, etc)
How long until the participant recovered expenses and began earning a profit?
Do people stay with the company? What is the tenure of members of the team?
How much do people sell – ask for references.
Talk to consultants at low levels who have been with the company >2 months.
Look up the company on BBB, news sites, and job sites.
Ask for company disclosures like income disclosure statements. All legitimate companies will give you good and complete information about business opportunities before expecting you to join.